IMPACT Speed park boasts a brand new fleet of 30 electric karts from Sodi Kart, the world's leading manufacturer of high performance leisure karts. The battery powered Sodi 'RTX' ushers in a dramatic new karting revolution - fast, safe, fun and easy to use, while having zero emissions, these next generation karts provide the ultimate driving experience and thrills for any skill level or ability.
They have completely changed the face of karting, bringing zippy performance and ease of control to the leisure user in a completely safe environment, the Impact Speed Park Circuit. With fully adjustable pedals, seats and steering wheel they can be self adjusted at a touch for any user while safety standards are world class and set a new benchmark for karting, including patented 'Proslide' all round protection, roll hoop and one piece bodywork to cover all structural components.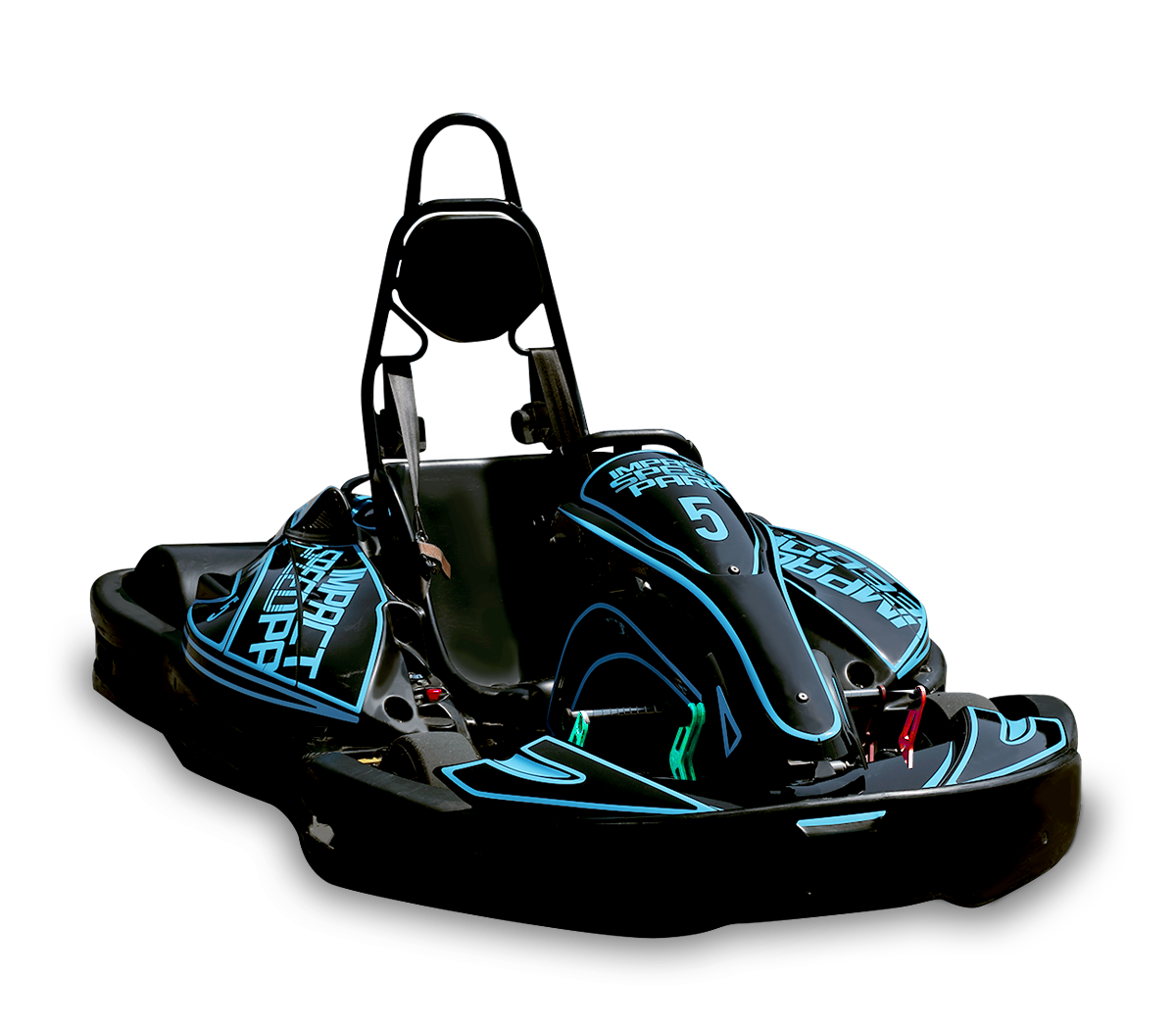 Electric Karts - "The next generation of karting is here. Today."
IMPACT Speed Park becomes the first kart circuit in Thailand to offer electrics karts, which have revolutionized the world of leisure and racing karts. Electric karts provide more power, more fun, better bursts of acceleration and better balance, due to the centrally mounted engine, than petrol karts. Safety has been maximised too as the karts can also be remotely controlled in real time by the track safety management team. The powerful motor and battery packs are contained in fully enclosed structures so there are no 'hot' surfaces.
Safety
IMPACT Speed Park's philosophy is 'safety first' and the karts come with world class levels of safety specifications and equipment including:
Head protection roll hoop
4-point safety harness
'Proslide' high density all round sliding protection
'Omega' support for 'Proslide' to provide 'floating' protection
Integral bodywork covering ensures all major parts
(rear axle, battery, motor, etc.) are enclosed and safe from any contact.
Adjustability
The SodiKart RTX offers a new standard in terms of adjustability to offer maximum driver comfort.
Height adjustable ergonomic steering wheel offers drivers
an ideal driving position
Adjustable pedal mechanism allowing pedal distance and height
to be adapted to leg length and feet size of the driver
Adjustable seat system (on slides) allows the driving position
to be improved